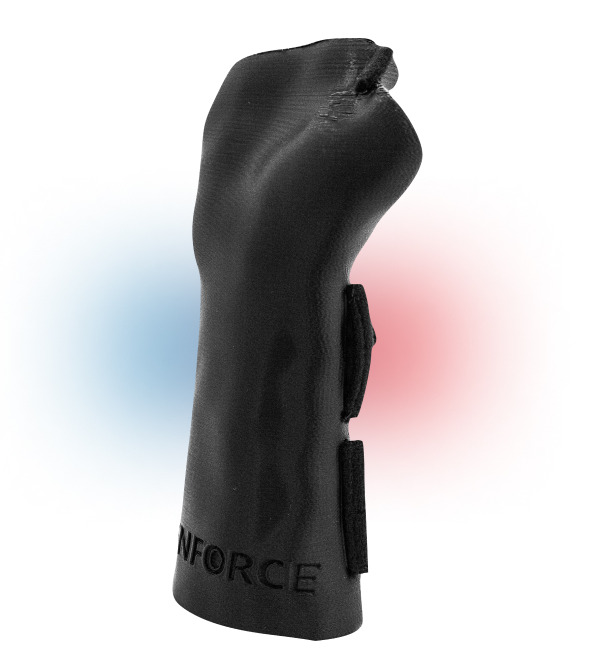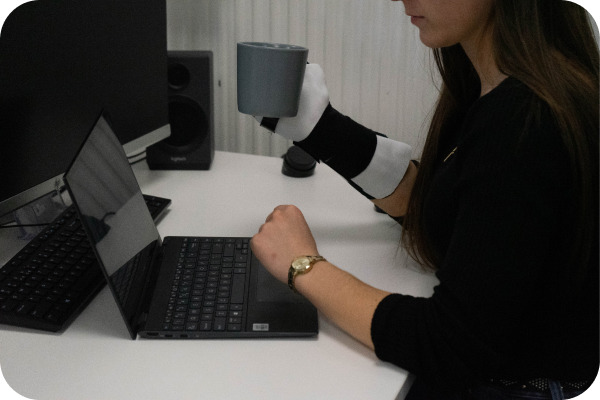 ENforce ultra light
Individually fitted orthosis for the hand and forearm
A 100% fitted orthosis is manufactured based on a 3D scan, in 3D printing technology. The durable and rigid support material guarantees safety and stabilization of the joint. The combination of a perfect fit with a significant weight reduction (on average only 90 g) means that the patient does not feel any additional load during use. The orthosis is delivered to the patient's house within 48 hours.
Delivered within
48 hours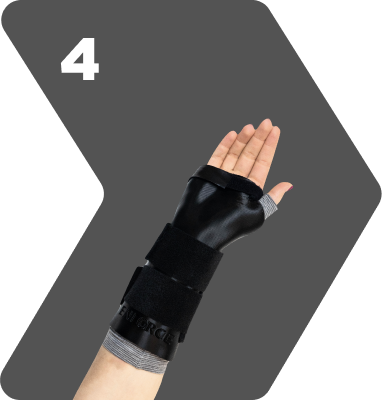 Scanning takes less than 30 seconds

Its overall dimensions are 550 x 830 x 470 mm

Innovative

materials
Sleeve made of Q-Skin®

It does not cause abrasions

It has a certificate of compliance
with Directive 528/2012/EU

By wicking away moisture,
it prevents the production of odors
Due to the bacteriostatic agent, it maintains
the natural bacteria level on the skin

Innovative

materials
Support made of polylactide (PLA)

Eco-friendly
Cornmeal is used to produce polylactide.

Waterproof
You can swim in our orthosis due to the use of PLA.

Environment-friendly
PLA processing is not accompanied by the emission of toxic compounds.

Biodegradable
Industrial composting breaks it down in just 90 days.

Hygienic
Polilactide is a disinfectable material.

Biocompatible
PLA is also used in implants and surgical threads.
One orthosis

, numerous possibilities
Support made of polylactide (PLA)